The arrival of the Orchestra
05-07-2022
This morning, at the Novafeltria Social Theater, the "Orchestra Città di Ravenna" arrived, composed of the musicians who represented the missing component that allows the beginning of the opera performance produced by La Musica Lirica 2022, directed by Brygida Bziukiewicz-Kulig.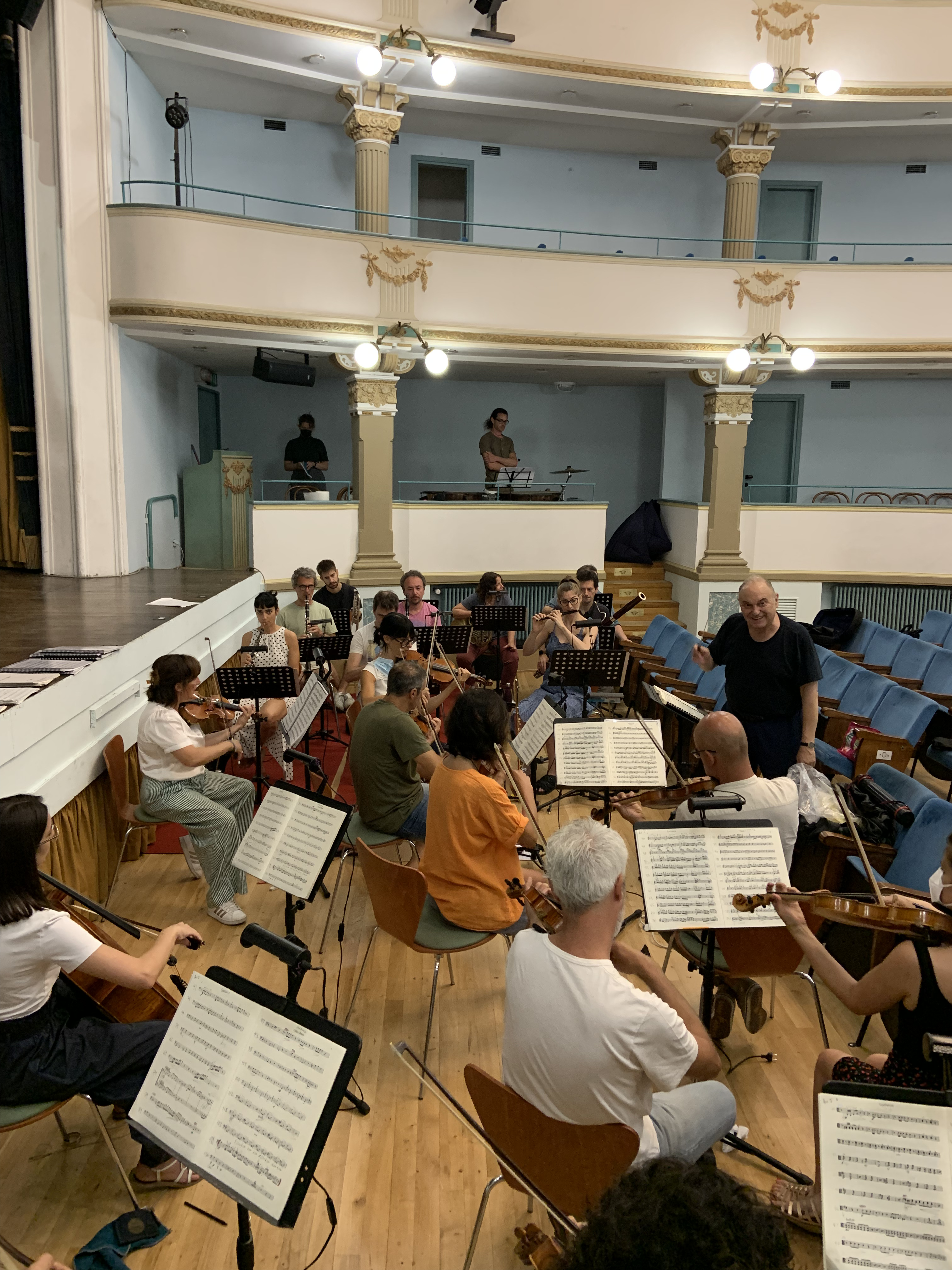 The conductors are Mº Joseph Rescigno (for Italiana in Algeri) and Mº Pietro Billi (for Bohème).

The orchestra coordinator, Matteo Salerno, a flutist born and raised in Ravenna, has been the first flute in the Orchestra Città di Ravenna since 1999, in which he has taken part in all opera and symphony productions both in Italy and abroad. He trains and manages the orchestra every year, selecting the best musicians in Romagna. The orchestra has been stable since 1999, many members have remained within the ensemble while others have been selected from year to year by Matteo.

The "Orchestra Città di Ravenna" has been with us since 2006 when Voci nel Montefeltro and the Montefeltro Festival had been in existence for two years. We are so happy to re-host the orchestra that has contributed to the growth of the Montefeltro Festival.

The orchestra will perform in the two operas "L'Italiana in Algeri" and "La Bohème," which will see their respective "premieres" staged on July 11 and 12 in Novafeltria, respectively. Don't miss the opportunity to hear and see the harmony of sound between the orchestra and the opera voices. This is the ideal situation to appreciate the opera in its entirety.

We look forward to seeing you!