arrival Classic Lyric Arts - New York
25th of July 2022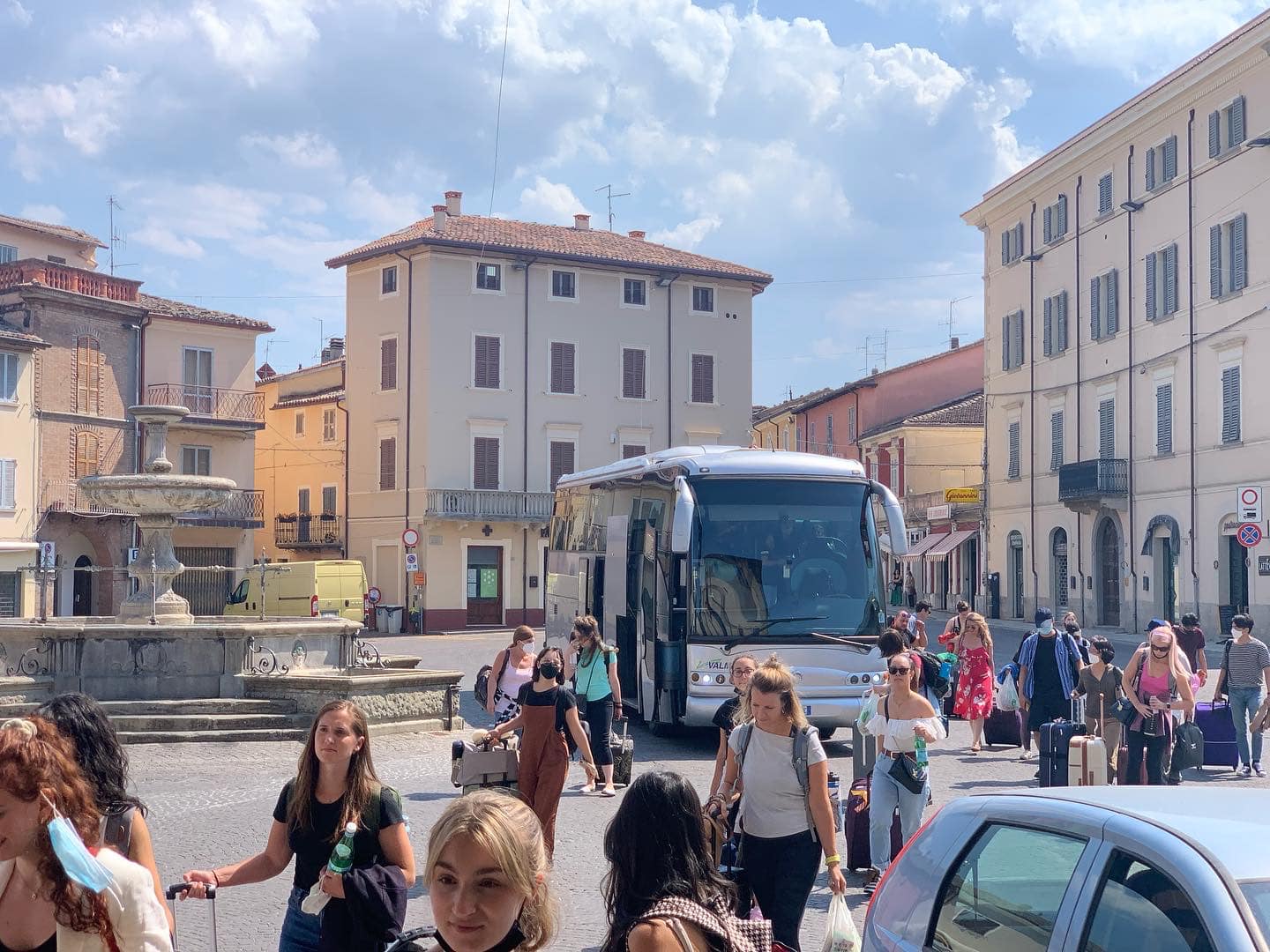 After saying goodbye to "La Musica Lirica," we are happy to give a warm welcome to the second Summer Program "Classic Lyric Arts," directed by Glenn Morton.
Yesterday, Monday the 25th of July, 40 new artists arrived from New York ready to study at our Academy, perform on our stages and enliven Novafeltria once again.
Until August 12, CLA will give life to the second part of the Montefeltro Festival by producing 5 concerts for Novafeltria, Sant'Agata, Pennabilli and Ravenna. We will soon announce the dates of our events and try, once again, to let you know a little more about life in the academy between classes.